Supply Chain Visibility - Manage your cargo affected by disruptions like the Suez Canal incident
As we would not have enough troubles with ocean transportation already - lack of empty containers on all continents, port congestions and delays getting your cargo out of the terminals. Numerous roll-overs and short shipment of containers and now, a 20,000 Container vessel blocking one of the busiest shipping canals.
The impacts are tremendous…
$6bn worth of goods on a daily basis stuck
Equals to a $400m trade along the waterway
Holding up more than 250 vessels to pass the canal from North to South and vice versa
Increasing freight and oil prices
Diverting vessels using the Cape of Good Hope route
This incident creates supply chain challenges for most of the beneficial cargo owners. Simple questions were unanswered; Do I have containers affected, and if so, where are the containers and what is the impact on my deliveries? No visibility is the worst when such an event happens.
Learn from solution experts how supply chain visibility, accurate data, and modern technology help to identify the impacted shipments of an incident like in the Suez Canal.
An integrated platform, and the SAP Logistics Business Network, also known as the 'Network of Networks' help to gain transparency and visibility.
This is key to have an immediate and clear picture on products, shipments and expected delivery dates. Being able to handle such supply chain disruptions, create a competitive advantage and increase customer experience by being able to inform and advise clients immediately.
Join SAP, ArchLynk and ClearMetal to see how this could support your global supply chain.
Agenda:
Introduction
Impacts of the Suez Canal incident to your supply chain and business
SAP LBN - Transport solution to monitor and manage your logistics - end2end
Ocean Visibility, including ETD / In-Transit and ETA transparency and predictions - data to make your supply chain work
Solutions to overcome supply chain challenges and optimize logistics operations
Q&A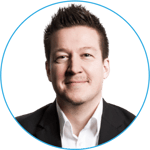 Manuel
Flubacher
Business Development MEE Digital Supply Chain
SAP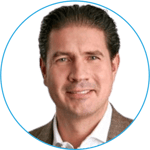 Thomas Kofler
Vice President Sales, EMEA
ClearMetal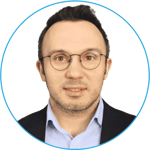 Furkan Aydeniz
Business Development Consultant
Novigo